Regular price
Sale price
$33.00
Unit price
per
Sale
Sold out
Want next day frizz free curls? The pretty in pink Curly Twirly Girl satin pillowcase is a must have. This satin pillowcase will maintain the natural oils in your hair and allow for less friction between your hair and other surfaces like cotton pillowcases, while also preserving your curls and coils.
💗 Helps hair retain moisture
💗 Less friction preventing tangles & breakage
💗 Preserves next day curls
How to use

For best results, use this product on wet and throughly conditioned hair.

Use a generous amount of conditoner, section your hair and detangle starting from the ends working your way up to the roots.

Do not use this product with heat.
Ingredients

Acrylonitrile butadiene styrene (ABS) plastic is a recycled plastic compound that is itself entirely recyclable. ABS is also widely considered to be a more durable, longer lasting, and easier to recycle plastic than PVC.

This product is 100% recyclable and non-toxic.
--

Shipping

All of our orders are delivered via Royal Mail.

For all UK orders, we aim to deliver your order within 3-5 working days after your order has been placed.

For all orders under £45 and under 500 grams in weight, tracked shipping is a flat rate of £2.99.

For all orders under £45 and over 500 grams in weight, shipping is a flat rate of £3.99.

We offer tracked UK shipping on all orders over £45.
Return policy

This item is non-refundable. If your reasons for a return are due to a faulty product, please contact our customer service team who will be happy to help: contact@curlytwirlygirl.com.
Share
View full details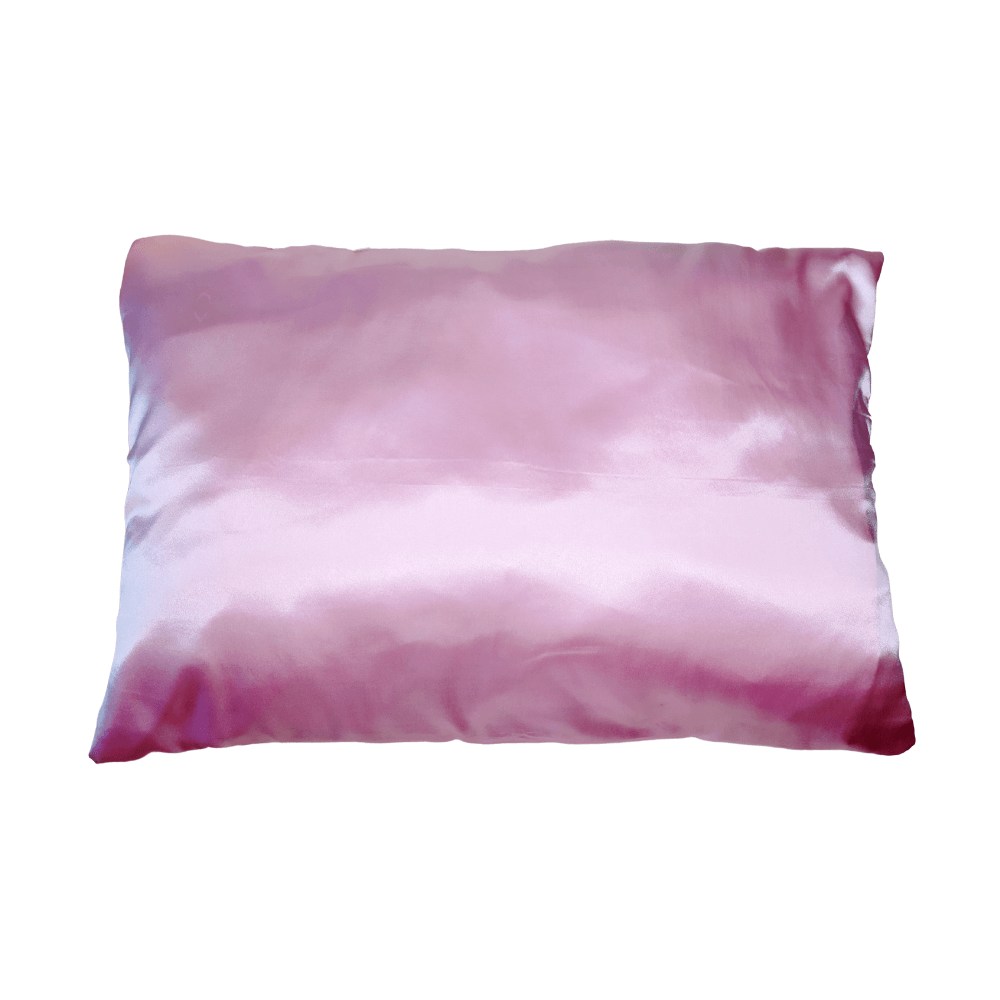 FAQs
How does a satin pillowcase benefit curly hair?

Satin pillowcases are smooth and soft, which reduces friction between the hair and the pillowcase, preventing hair breakage, tangles, and frizz. The smooth texture of satin also helps to preserve curls and prevent flattening or flattening of the hair. Additionally, satin pillowcases are gentle on the hair and scalp, reducing the likelihood of irritation or dryness.
Can satin pillowcases help prevent hair breakage?

Yes, satin pillowcases can help prevent hair breakage by reducing friction between the hair and the pillowcase. When hair rubs against a rough or abrasive surface, such as cotton or polyester, it can cause damage and breakage. Satin is a smooth and slippery material, which means that hair can glide across it without causing friction, reducing the likelihood of breakage and damage.
Will a satin pillowcase help to maintain my curly hairstyle while I sleep?

Yes, a satin pillowcase can help to maintain your curly hairstyle while you sleep. The smooth surface of a satin pillowcase reduces friction and tugging on your hair, which can help to prevent frizz, breakage, and flattening of your curls while you sleep. Additionally, satin pillowcases are gentle on your hair and help to maintain moisture balance, which is important for curly hair health.
Sustainable

Products that are less harmful to the enivronment.

Eco-friendly

Eco-friendly and eco conscious products.

Curl Friendly

Quality tools for curly hair care.