The Curly (CG) Method
Learning how to manage and love your curly hair is a journey. There are many people alongside you, as members of the curly hair community live around the globe. When you're getting started, there's a lot of terminology used by the community that you should understand.
Some key phrases you hear often are "The Curly Girl (or CG) Method" and "Curly Girl Approved". But what do those terms mean?
The Curly Girl Method is a widely used hair care system among those with wavy, curly, coily, and kinky hair. It is a way to care for your tresses so your natural texture can thrive.
Curly Twirly Girl believes that you and your hair deserve to be healthy and vibrant. Regardless of your curl type, the CG Method can help heal your hair and restore the moisture curly hair craves.
Before explaining how to use the CG Method, let's start with why it was created and how it works.
What is the Curly Girl Method?
Although similar hair care methods already existed, the Curly Girl Method was introduced by Lorraine Massey, hairstylist and founder of Devachan Salons, DevaCurl, and Curly World products. In 2001, she outlined her hair philosophy in The Curly Girl Handbook, which was met with wide acclaim.

For a long time, straight hair was considered the ideal hair type. Instead of enhancing one's natural texture, most women used flat irons and chemical relaxers to meet this standard of beauty. Since Lorraine was a woman who struggled with her own curls, she used her career to champion the acceptance of curly hair and teach women how to care for their unique hair.

While men with waves, curls, and coils can also use this method, the movement is named to reflect the greater societal pressure on women to have "presentable" hair.

The core of the CG Method centres on discouraging the use of shampoo, products containing silicones, heat styling, brushes/combs, and terrycloth towels. In the next sections, you'll learn why you should avoid these things and what you can do instead.
How does the CG Method work?
Wavy, curly, and afro-textured hair has specialised needs because of its structure. The outer layer, the cuticle, is open – which leaves it vulnerable to damage and moisture loss. Therefore, it needs to be treated delicately. Much of what we've learned about hair care is not suited for these hair types, and can actually harm it in the long run.

The main offender is shampoo. It may seem counterintuitive to stop using shampoo, but there are many reasons why conventional shampoos are damaging to your hair and scalp.

Sulfates are the most common ingredient in shampoo. These harsh surfactants strip natural oils from your hair, which are meant to coat the cuticle and keep it sealed. In response to being stripped of protection, your scalp will overproduce sebum.

The excess of oil and build-up then creates a vicious cycle, because your scalp becomes reliant on shampooing to stay clean. In addition, shampoo disrupts the pH balance of your hair and scalp, which contributes to dullness and damage.

Silicone is another problematic ingredient. Most commercial hair products that reduce frizz or add shine contain silicones (such as Dimethicone, Cetearyl Methicone, and Cyclopentasiloxane). These chemicals form a layer over the hair shaft, which merely creates the appearance of health.

However, this layer prevents the hair from absorbing moisture and nutrients which keep it healthy. Most silicone is not water soluble and will not rinse out, so you must use a clarifying shampoo to remove it.

Other major culprits in damaging the cuticle are friction and heat. The friction caused by brushing, combing dry hair, and rough towels disrupt curl shape – which creates frizzy, broken, and unmanageable hair.

Heat styling and UV damage have similar effects because they sap the inner layers of hydration.

See how this is all coming together? The CG Method offers alternatives to these destructive habits so your hair can reach peak health and beauty.
Getting Started
Now that you know why the Curly Girl Method is helpful to maintaining your gorgeous locks, you can begin the process of bringing out your hair's true potential.

The CG Method is two-fold, consisting of a specific routine and implementing Curly Girl Approved products. "CG Approved" refers to products that don't contain ingredients that are known to cause hair damage or build-up, such as sulfates, silicones, and drying alcohols.

Most hair products you see on the shelves at drugstores and salons alike are full of these ingredients. Thankfully, products that attend to the needs of natural hair are becoming more widely available.

It may be several weeks before you notice a significant change in your hair. It may actually look worse while it adjusts. Be patient, and don't give up: it will be worth the wait.

Just as it took a long time to develop the damage to your precious curls, the healing process isn't an instant phenomenon. This is a lifestyle change, and you must take the journey to reach your destination.
How to follow the CG Method
There are essential categories of products you will need. The specific products you will use may vary, depending on your curl pattern, texture, and budget. However, the types of products are identical because they correspond to the steps in the hair care routine. You will need:
lightweight, or cleansing, conditioner
thicker conditioner
wide toothed comb, such as a wide tooth shower comb
microfiber towel or cotton shirt
leave-in conditioner
styler such as a hair oil, gel, mousse, and/or curl cream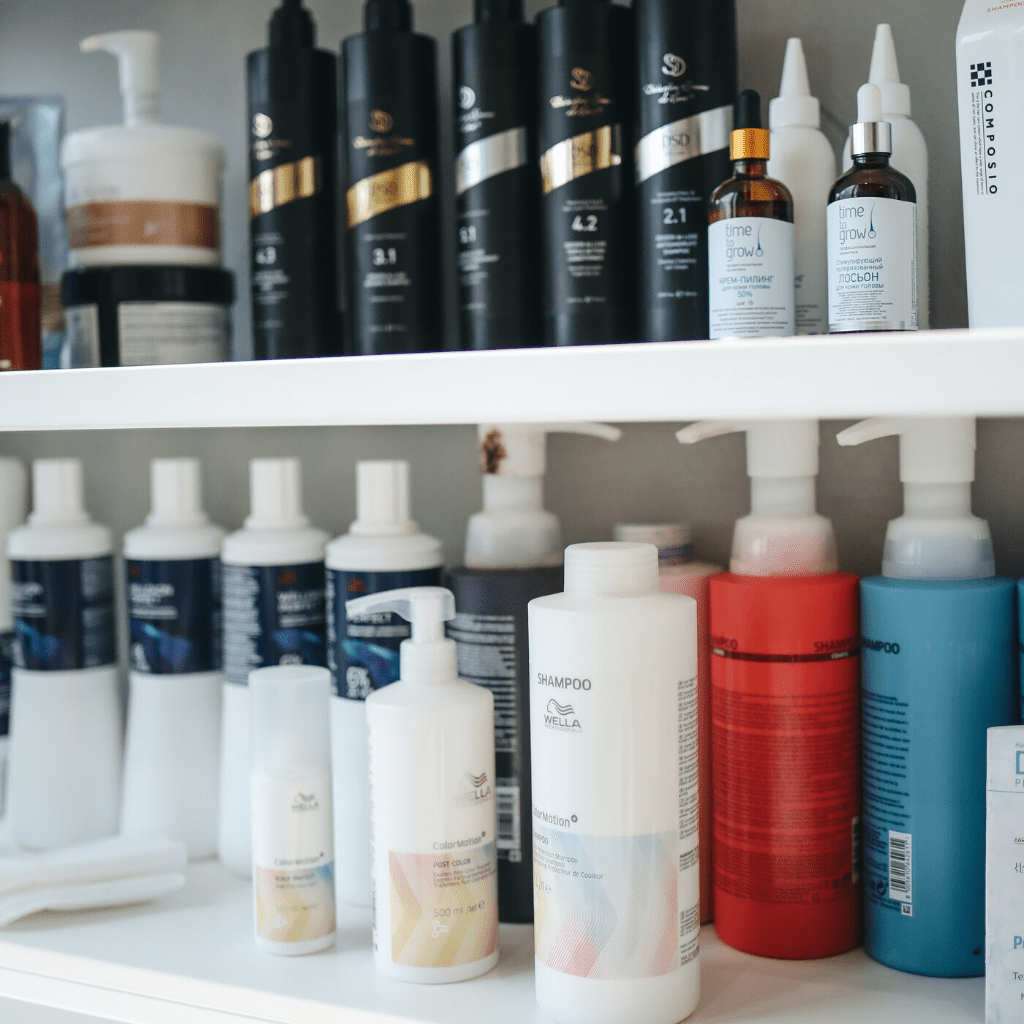 Step One: Cleansing
Your first wash with the Curly Girl Method will be your last wash with a sulfate shampoo. This will remove all of the silicones and dirt built-up on your hair so you can start from scratch.

After this point, you'll begin washing your hair with conditioner, which is known as "co-washing". The friction from massaging it in with your fingertips is sufficient to release dead skin from the scalp and wash out sweat, oil, and residue.

Now that the products you'll be using are water-soluble, they can be easily rinsed out without the need for drying detergents. Depending on your specific needs, you can co-wash anywhere from once a week to daily.

If you hesitate to stop using shampoo, some people have success with a sulfate-free variety. Look for ingredients that cleanse hair without stripping it, such as Coco Betaine or Cocamidopropyl Betaine. Sulfate-free shampoos are also recommended when hair is exposed to chlorine, since conditioner alone cannot wash it out.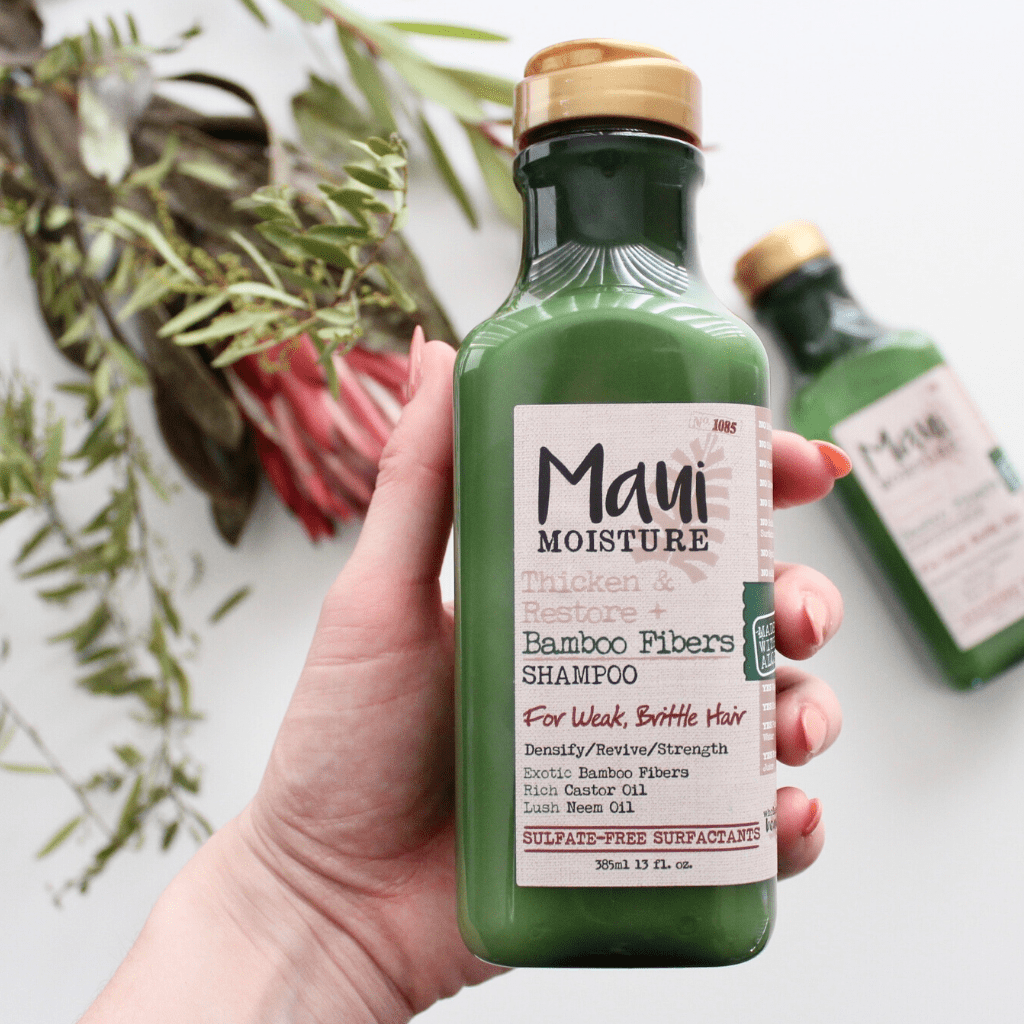 Step Two: Conditioning
It goes without saying that the conditioning step is important for providing your hair with key nutrients and ensuring it is well-hydrated. This step is not very different from how you conditioned your hair before.

You'll want to distribute the product evenly through your hair, from root to tip, and leave it on for at least five minutes. Where the Curly Girl Method differs is that you won't be rinsing it out completely, so it can continue to nourish your hair until your next wash.

People with very dry hair may opt to not rinse out their conditioner at all. This is also the point where you will detangle your hair, either with a wide-tooth comb or your fingers.

While you still have conditioner in your hair, start from the bottom and gradually move upwards. You will want to be extremely gentle, so you do not rip the knots and break off hair. If you have too much trouble working through tangles, you probably need a trim.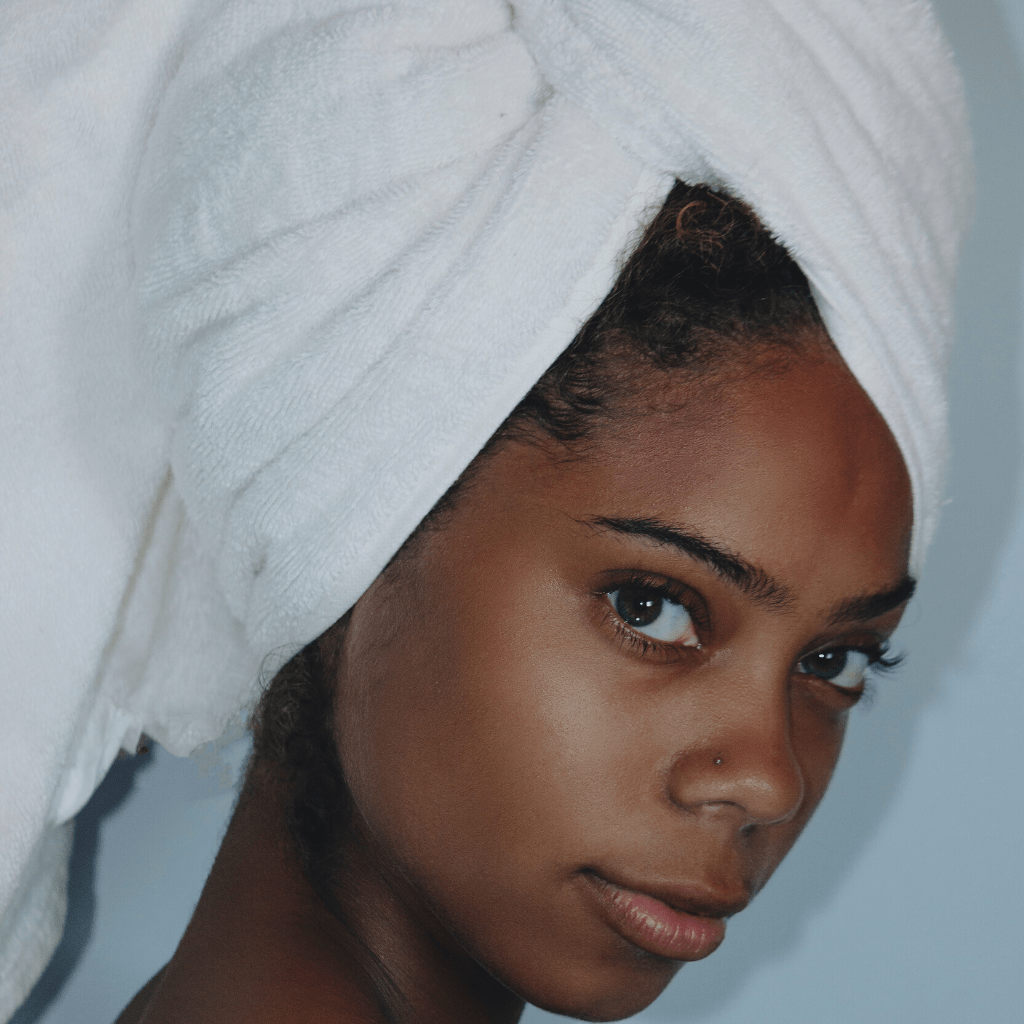 Step Three: Drying
It's time to ditch your regular towel and use a soft fabric, such as microfiber or cotton, to soak up the extra water. Apply a thin coat of leave-in conditioner, then cup your hair and scrunch it very gently with the cloth. Use upward grasping motions or scrunch with your head upside down, to increase volume. People with wavy and curly hair will want to air dry for five minutes before styling, but very curly girls should start adding products while their hair is still wet.

Alternatively, you can try "plopping". This is a method of wrapping your hair up that encourages curl volume and does not create tension on the scalp. It works best if your hair is at least medium length.You start by laying your towel or shirt flat on a surface and tipping your head downward, so your hair is positioned in the center of the cloth. Lower your head until it touches the cloth, then drape the outer section over the back of your head.

Twist the sides of the towel to secure it over your whole head (or use a long-sleeved shirt, for convenience), then clip or tie the ends at the nape of your neck. After about 15 to 30 minutes, remove the cloth.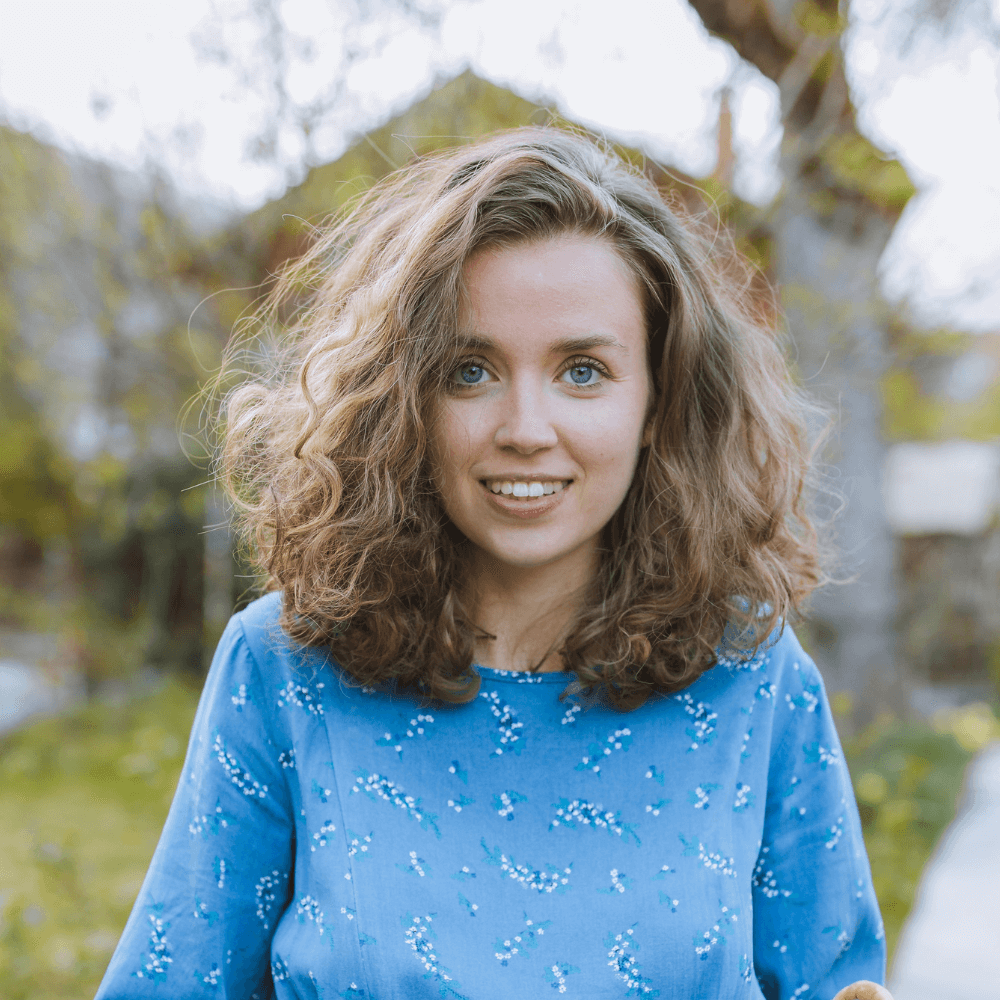 Step Four: Styling
This is the step that varies the most from one person to another. As you learn more about your hair, you can tailor your styling ritual to the look and feel you prefer. The main effects you should look for are moisture retention, frizz prevention, UV/heat protection, and curl definition.

A popular styling routine with people who use the Curly Girl Method is known as "LOC" (Leave-in conditioner, Oil, and Cream or gel). This technique adds moisture, shapes your curls, and locks the style into place.

Whatever routine or products you use, application is key. Separate your hair into sections, rub the product between your hands to create an even layer, then smooth it into each section for even coverage.

To define your curl shape, you can opt to scrunch your hair or twist individual pieces.Once your hair is set with a gel or curl cream, you are finally done.

To preserve your style until your next wash, you should sleep with a satin bonnet or pillowcase and spritz your hair next day with a curl-refreshing spray (a 50/50 mixture of water and conditioner will suffice).
The Curly Girl Method is a complete overhaul that will transform your hair for the better.You should now have enough knowledge under your belt that you can keep up with the lingo and take care of your gorgeous curls.
Shop curl-friendly products at the curly webshop