FAQs
What are the benefits of wide tooth combs?

Knowing how to use a wide-tooth comb, will ensure you get most out of this hair tooth. A wide tooth comb helps prevent breakage and is much kinder on hair due to the wide space between the teeth, which allows it to minimise friction. A wide tooth comb is much more forgiving on tangles gives you more control, eliminating the worry of losing hair during the detangling process. 
What are the best hair combs for curly hair?

The best type of combs are wide tooth combs. Combs like wide tooth shower combs, or afro hair combs are the safest option for curly and coily hair. Their wide teeth will glide through hair without breaking up your natural curl pattern.
Should you comb curly hair wet or dry?

Wide tooth combs are better suited for wet hair because they can smooth and detangle wet strands with less resistance, resulting in less damage. For curly hair, wide tooth combs are especially great for combing wet curly hair because they don't disrupt the natural curl pattern or cause frizziness.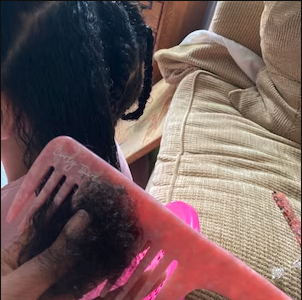 Customer Feedback
"Happy with this purchase! My 4 year old daughter loved her comb so one more step to easy hair days! Beautiful to have in your collect. Great quality and slides nicely through the hair. Excellent customer service."
⭐⭐⭐⭐⭐
Shop Now
Why use a wide tooth comb
When it comes to detangling curly hair, the right comb can make all the difference.

Our wide tooth combs are designed to gently glide through your curls without causing breakage or damage. Unlike traditional combs, which can be harsh on curly hair, our wide tooth combs have wider spacing between the teeth, making it easier to detangle your curls without causing pain or discomfort.
We offer a variety of wide tooth combs, including our:
afro hair comb, hair comb and wide tooth shower comb with hook.

Our afro hair comb is perfect for thick, curly hair that needs a little extra help to get through tangles. Its long, pointed teeth can help you work through knots and tangles without damaging your curls.

Both our hair comb and shower comb, on the other hand, are designed to be used in the shower or on wet hair. Their wider teeth and design make it easy to detangle your hair while you're conditioning it.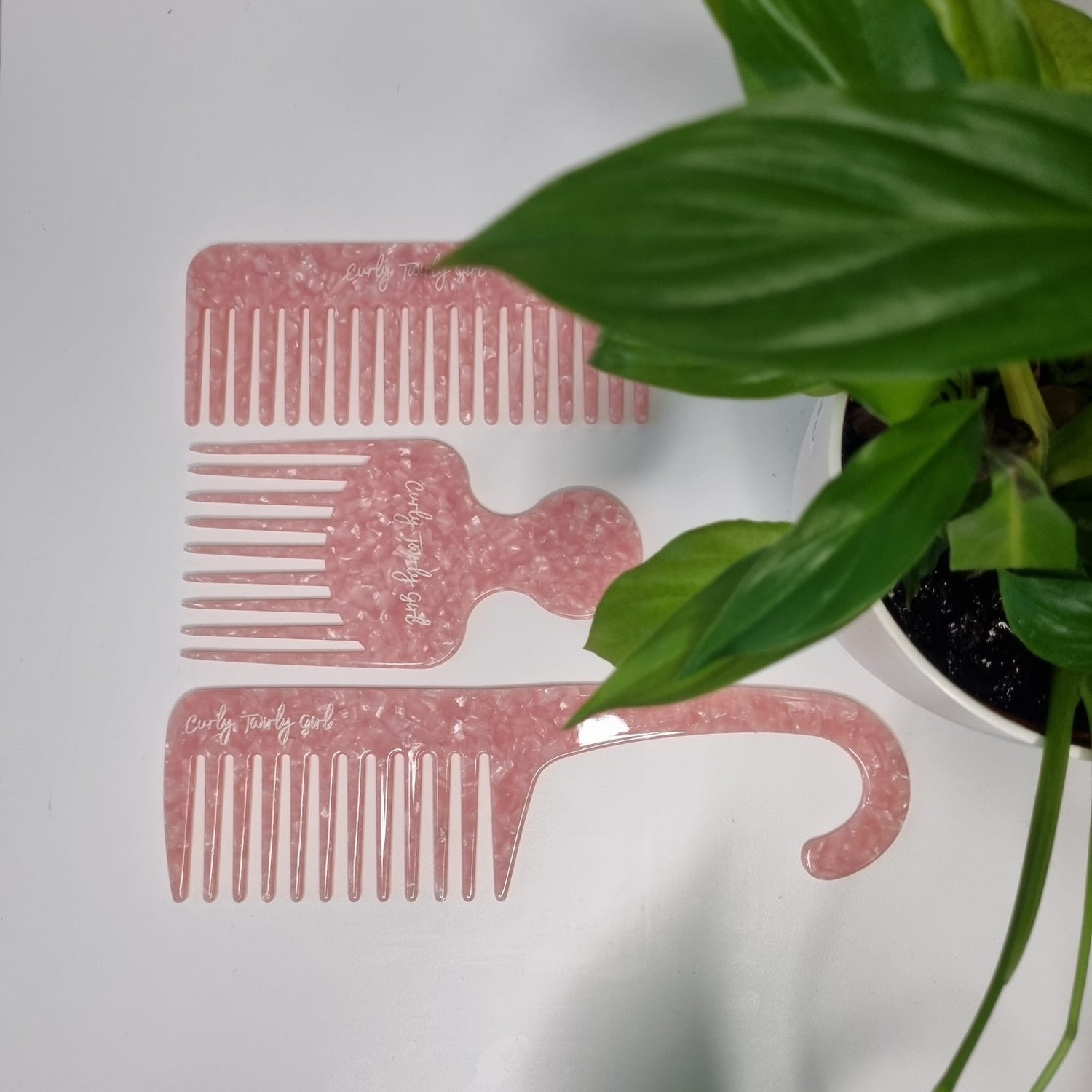 Kind to the environment 💚
All Curly Twirly Girls combs are made from cellulose acetate, an eco-friendly alternative to plastic. They are also biodegradable which means they do not harm the environment.
Buy a Curly Twirly Girl comb today. Your curls (and the planet) will thank you.
Sustainable

Products that are less harmful to the enivronment.

Eco-friendly

Eco-friendly and eco conscious products.

Curl Friendly

Quality tools for curly hair care.